Join us on Friday, November 8, 2019 7:00pm - 9:30pm
Fatal Friendship
by Catherine Trotter (1689 - (1749)
directed by Melody Brooks
with the "Play In Context" dramaturgy by Lynn Marie Macy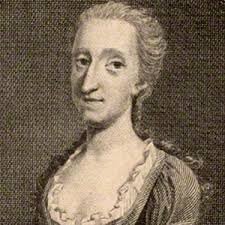 Trotter was a precocious and largely self-educated young woman, who had her first novel (The Adventures of a Young Lady, later retitled Olinda's Adventures) published anonymously in 1693, when she was only 14 years old. Her first published play, Agnes de Castro, was staged two years later, at the Theatre Royal, and printed in the following year with a dedication to the Earl of Dorset and Middlesex. In 1696, she was famously satirized alongside Delarivier Manley and Mary Pix in the anonymous play, The Female Wits.
In 1698, her second tragedy and arguably best-liked play, Fatal Friendship, was performed at the then-new theatre in Lincoln's-Inn-Fields. It was afterwards printed with a dedication to the Princess of Wales and established Trotter's reputation as a dramatic writer, brought a shower of complimentary verses, and increased the number of her powerful, fashionable, and eminent friends. Early in 1701, her comedy Love at a Loss, or Most Votes Carry It, was performed at the Theatre Royal and published that May. Later in the same year, her third tragedy, The Unhappy Penitent, was performed at Drury Lane,
Despite her one-time renown, Trotter's reputation as a writer of note steadily waned over the last three centuries and has only been rescued from near obscurity in the last two decades by the efforts of feminist critics. Much of the scholarly interest in Trotter's dramatic writing now centers on gender studies. Indeed, Trotter herself was cognizant of the limitations her gender placed upon her and often voiced her protest in writing. In the dedication to Fatal Friendship (1698), she remarks that
"when a Woman appears in the World under any distinguishing Character, she must expect to be the mark of ill Nature," especially if she enters into "what the other Sex think their peculiar Prerogative."
On Her Shoulders is delighted to introduce our audiences to this remarkable woman nearly 300 years after death. Running time for the evening is approximately 2.5 hours including the Play in Context introduction, reading and Q&A. Refreshments are served.